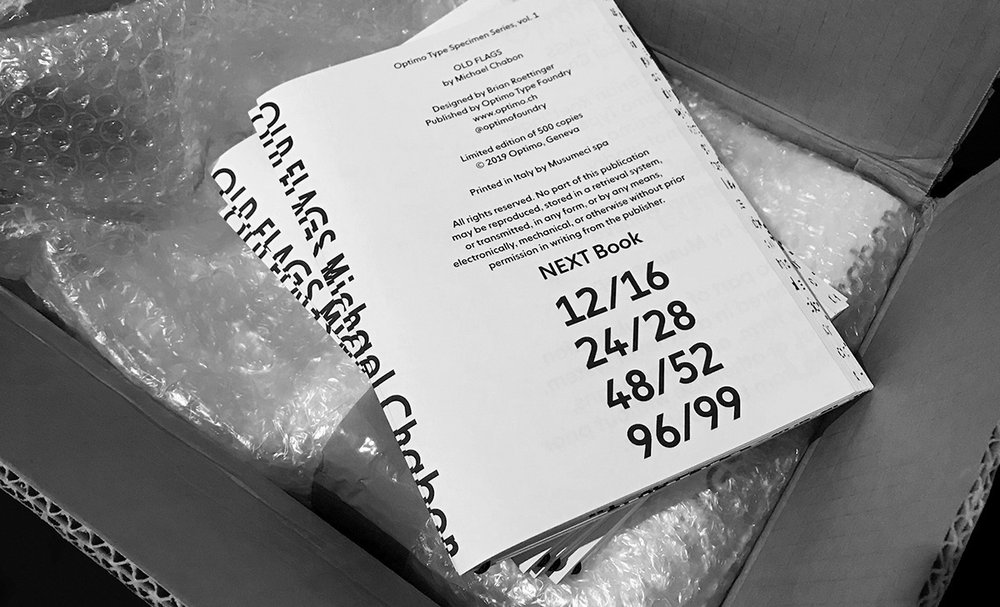 Old Flags is the first printed type specimen book published by Optimo. The specimen's concept and layout were developed by the graphic designer Brian Roettinger, and it features an exclusive short story by Michael Chabon, which is set in the typeface NEXT.
Best known for his album cover designs, created for artists such as Jay-Z, Liars, No Age, and Florence and the Machine, Roettinger's diverse works bridge art and design and blend sharp concepts with a D.I.Y. spirit.
Not wanting to develop a formal alphabet-based piece, Roettinger contacted his friend, the acclaimed American novelist, screenwriter, columnist, and short story author Michael Chabon, to collaborate on the specimen. The result was Old Flags, a short story written by Chabon, exclusively for Optimo's type specimen. The first sentence of the story sets the tone: "The first chapter of something that doesn't have a second chapter." With this story, Chabon immerses us within an encounter between quirky characters and the puzzling conversation they have, which leaves the reader wanting more but pleased, nonetheless.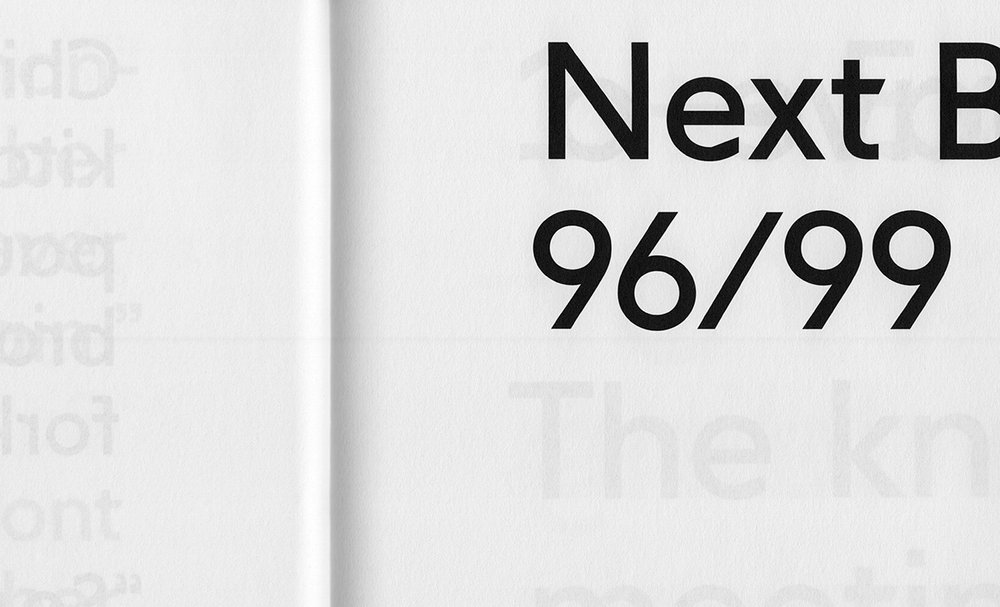 Using Chabon's text, Roettinger developed a playful and inventive publication and settled on using a single typeface, Optimo's NEXT. NEXT met the designer's requirements for a typeface with a bold graphic look. Designed by Ludovic Balland, NEXT is a typeface that engages two typographic archetypes: constructivism and humanism. Arising from the intersection of these otherwise antagonistic styles, NEXT challenges both genres, to produce a visionary aesthetic. Within the specimen, the Chabon's story is repeated four times, each repetition set in a slightly larger point size than the last. With even jump in size, the reader discovers and can appreciate additional details in the drawing of the letters. This unique approach resulted in an object that is both interesting to read and serves to showcase the full potential of NEXT.
Fifteen years ago, Printed Matter began organizing the New York Art Book Fair (NYABF), which has since grown to become one of the most exciting international gatherings of the art book publishing community. Joining forces with their long-term collaborator, the Geneva Musée d'art moderne et contemporain (MAMCO), Optimo—one of the first type foundries to participate as an exhibitor—took part in the 2019 fair to present Old Flags. The specimen both delighted fervent readers and graphic and type designers, making this first type specimen book a success.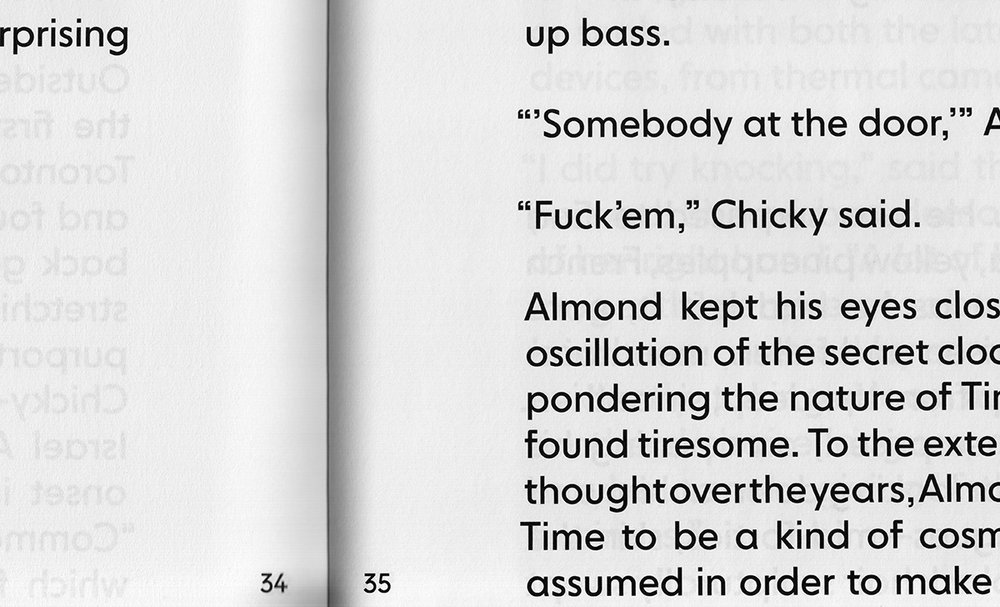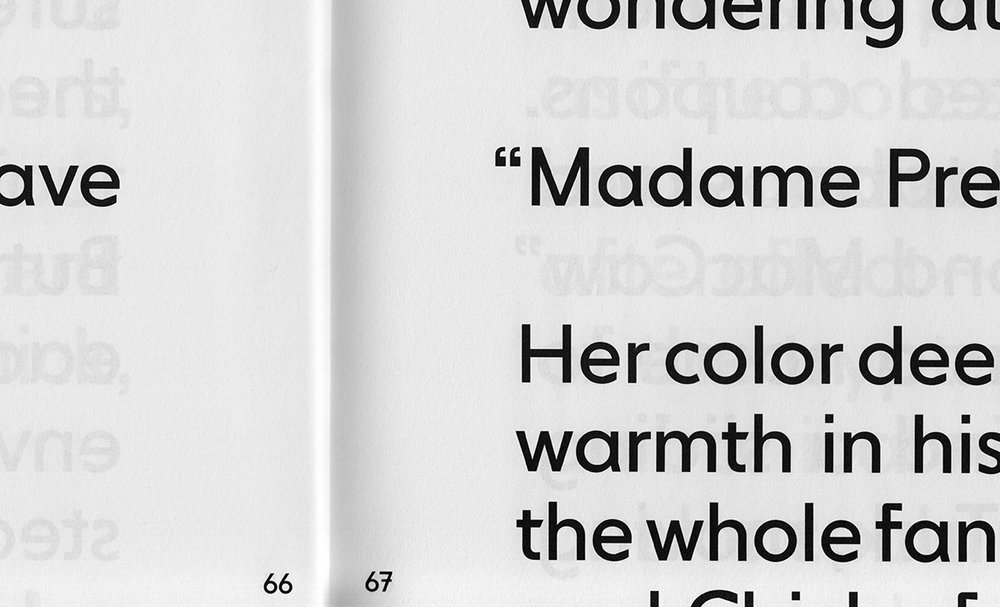 Go to NEXT page